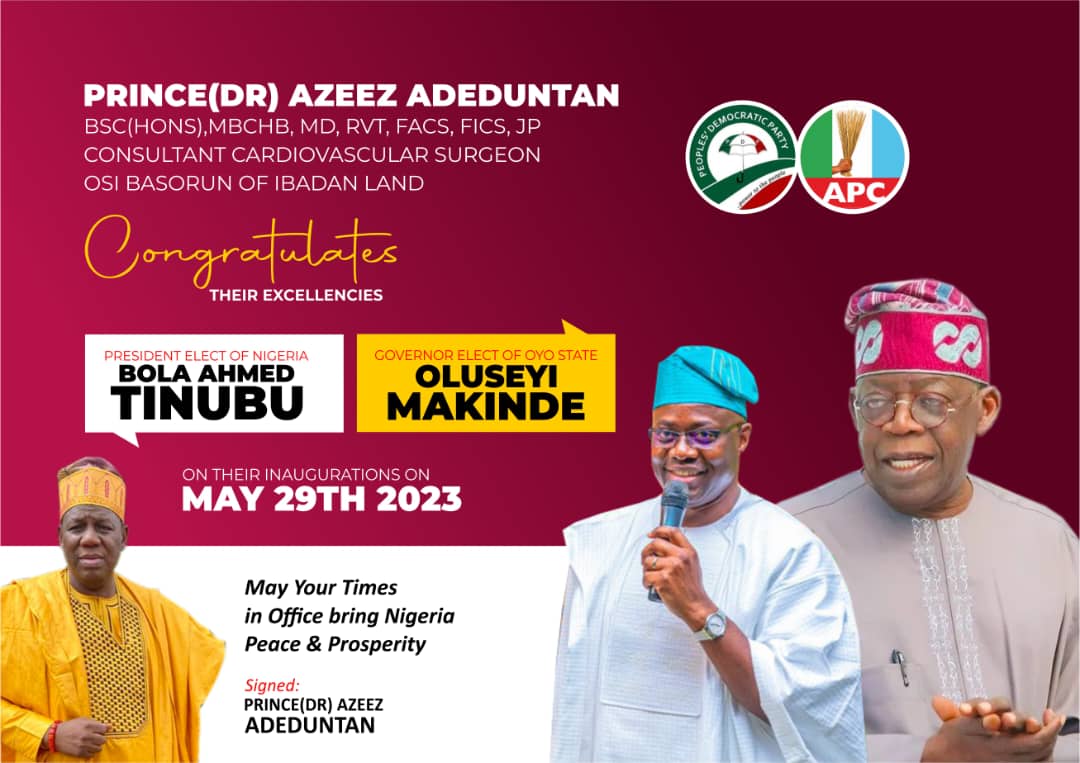 Jubilations In Ido As Sheriff Adeojo Officially Declared as PDP Chairmanship Candidate Ahead of 2024 LG Elections
Friday July 21, 2023
In the just concluded PDP Local Goverment Primary Election held at Ido Local Government Secretariat, Ido on Friday, the incumbent Chairman of Ido Local Government, Hon. Sheriff Aderemi Adeojo was officially declared as the PDP Chairmanship candidate for the forthcoming local government elections comes year 2024.
Hon. Sheriff Adeojo was accepted by all delegates from all the 10 wards. These delegates comprise five leaders and five principal executives from each ward.
In his response; Hon. Adeojo appreciated the sincere love and supports he received from his leaders and all Ido PDP big family. "I promise to give out all my best" Hon. Sheriff Adeojo promised.
Other Leaders in attendance are; Alhaji Akinsola Ayuba Ido Local Government PDP Party Chairman, Alhaji Bashir Adesiyan, all ward PDP party chairmen among others