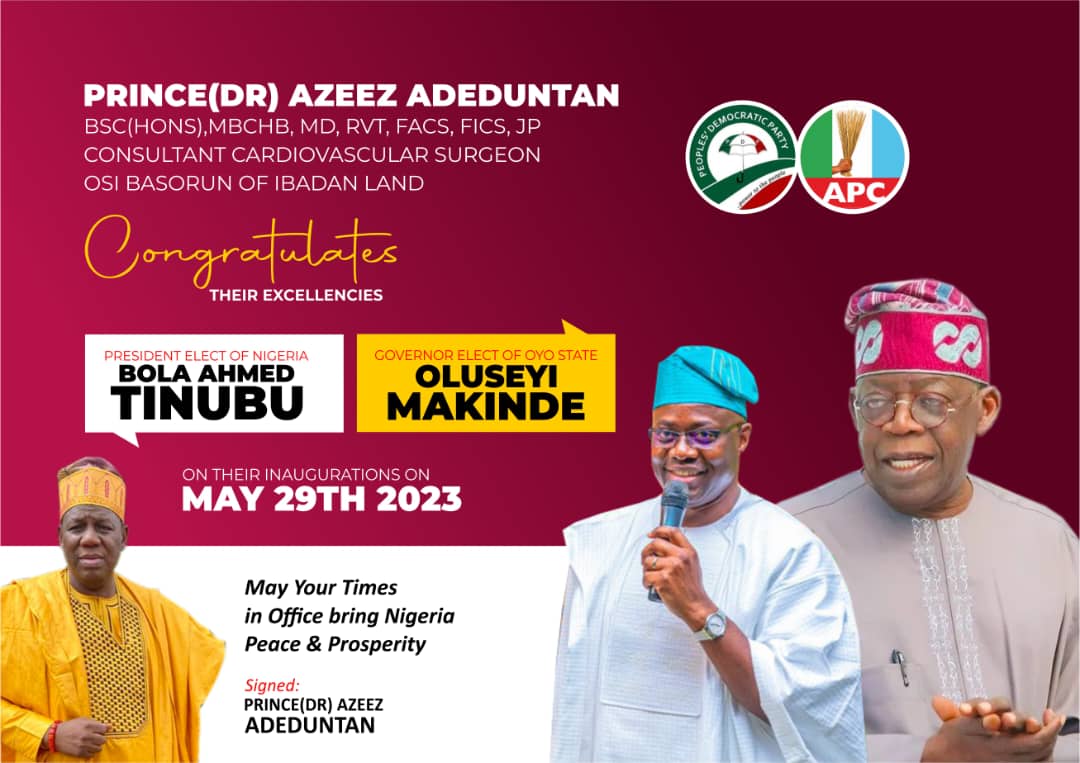 If You Want Me To Survive Politically, Vote Tinubu As Nigeria President – Wike
Sunday February 19, 2023
The Rivers State Governor, Nyesom Wike has indirectly opted for Bola Ahmed Tinubu, the All Progressive Congress APC presidential candidate as preferred candidate in the forthcoming presidential election.
He gave this hint while calling on the people of Rivers State to save his political career by voting for the presidential candidate of his choice.
Wike, who was talking on Saturday, during the last campaign rally of the Peoples Democratic Party in the state, in Obio/Akpor Local Government Area, reiterated that he has directed leaders of the PDP in the state, to tell the people the candidate to vote for in the presidential election.
However Governor Wike did not come out plainly to name his preferred presidential candidate but he made mention of APC and its governors for respecting united Nigeria. Wike said the fight for equity, fairness and justice, will guide the people on who they will vote in as president.
"We have instructed the leaders ward by ward. In our local government, the leaders will tell you what we have decided. If you want me to survive politically, follow the way we are going," he said.
He, however, commended the Governors elected under the platform of the All Progressive Congress, APC, for rotating power to the South.
He said, "We are going to vote for the unity of Nigeria. We are going to vote for equity fairness and justice. And that is why, I salute the APC Governors who came out to say look, for this country to be united, for this country to move together as a country, as one united country, there is need for power to shift.
"They were not greedy; they know that Nigeria is such a country that requires unity. Those who are greedy about power, you can get power and you will not have peace".