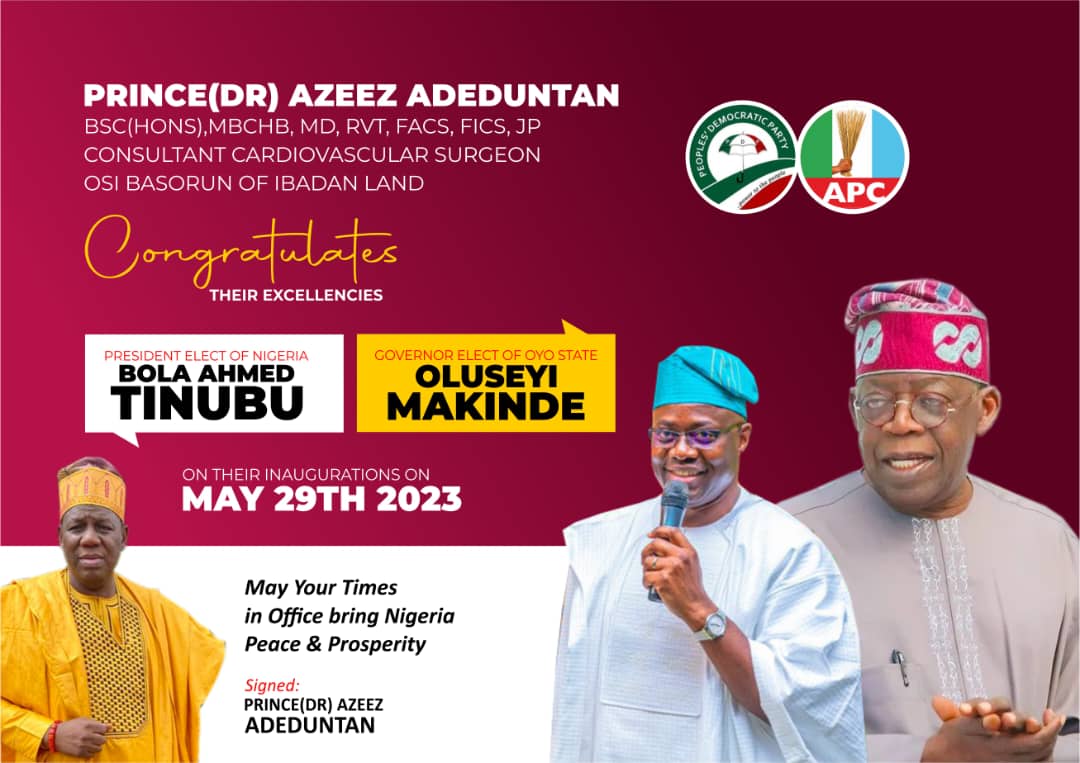 Ibarapa North LG: Allegation of Attack On Council Scribe, Puerile, Self-Serving — Siji Ganiyu
Friday July 28, 2023
A prominent Chairmanship Aspirant in Ibarapa North Local Government area of Oyo state, Sanitarian Siji Ganiyu on friday distance himself or any of his followers from the attack on the secretary of the local government, Prince Nasiru Adepoju.
Sanitarian Siji Ganiyu in a release through his media office on Friday described his alleged involvement as spurious and unthinkable especially for his person and social status.
According to him, no such attack was even thought of not to talk of carrying out such especially on a serving local government official of such statue and same political party, PDP.
"Let me use this opportunity to formally absolved my person from the alleged July 12th, 2023 attack on Prince Nasiru Adepoju. Ordinarily, I would have not responded to pedestrian allegation of this nature knowing fully well of his unnecessary political undertone and particularly when election is getting close.
But it is necessary to address the issue in order not to confuse members of the public and not to also make a huge lies look like a simple truth. For me, I cannot stoop that low to have ordered an attack on anyone for whatever reasons. It is indeed heart disturbing that at this 21st century and at the pace of our nation political development, someone holding a position in trust for the people can go so low to make such unfounded allegation just to attract sympathy of members of the public. Let me add that the mention of my name among such allegation is uncomfortable and unaccepted.
As a public officer in the State for so many years, had never been such accused and one will now wonder why my good name will want to be soiled for making my intention known to serve my people."
Sanitarian Ganiyu who is the immediate past Provost, Oyo State College of Health Science and Technology Eleyele, Ibadan expressed his commitment to the effort of the state governor, Engr Seyi Makinde in the protection if lives and property of the people of the state and will never be involved in any act that can jeopadyse such effort.
He counselled politicians to always play the game of politics with sincerity of purpose, honesty and civility if all they indeed want to do is to serve their people.
The statement warned against the spread of fake and unsubstantiated stories that could tarnish the good image of people who had diligently served the state and not also create confusion in the local government