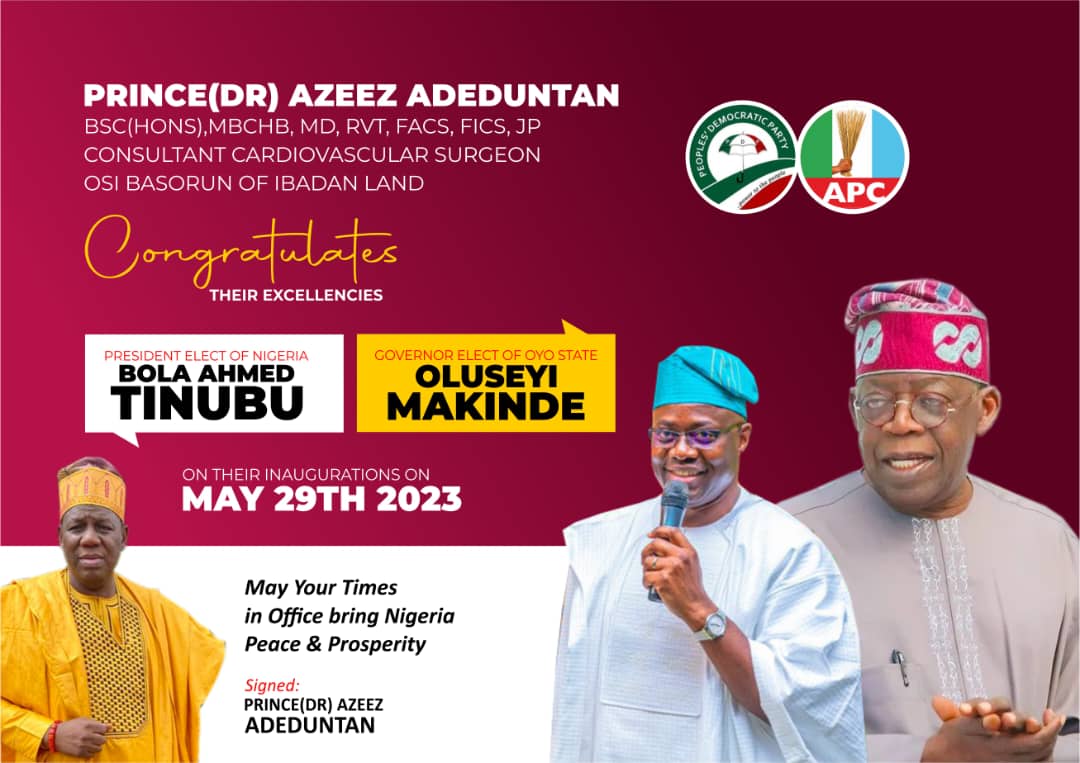 "Everytime, Gbotija! Gbogunmi! I personally Think The Way You People Donn't Rate Ogundiji Calls For Alarm"- Femi Adebayo Cries Out
Sunday September 3, 2023
Nigerian actor, Femi Adebayo the lead actor and producer of Jagun Jagun movie has expressed his concern about the levels of recognition received by his colleagues, Lateef Adedimeji and Ibrahim Yekini.
The movie, which features a talented ensemble cast, including Lateef Adedimeji (Gbotija) and Ibrahim Yekini (Gbogunmi), has garnered significant attention and praise from viewers.
However, it appears that Femi Adebayo's portrayal of Ogundiji, despite being the lead character and producer, hasn't received the same level of recognition as his co-stars.
In what it look like a jokingly social media post, Femi Adebayo voiced his thoughts on the matter. He wrote, " Saving kings and men isn't an easy job – if a Man does well, we should reward him o
I personally think the way you people don't rate Ogundiji calls for alarm! Ogundiji himself The only man that can eat 9 snails at once! Ehn, if e easy – you sef do am.
Everytime, Gbotija! Gbogunmi! Do you think becoming a mighty warrior of might and caliber doesn't come with sacrifices?
Ogundiji too is someone's father o! He deserves justice for the bad names you people are calling him!
Besides, If you were Ogundiji – will you not have done the same things he did?
Subscribe to Netflix and see why even Ogundiji deserves his accolades! OGUN YAA "
Watch trailer Jagun Jagun below:
Femi Adebayo had earlier recounts how sold some of his properties to produce JagunJagun movie.
In a heartfelt statement, Femi Adebayo opened up about the challenges he faced while producing the movie.
He expressed his unwavering commitment to delivering a top-notch production and his determination to bring his creative vision to life.
In his words, "Jagun Jagun is a multi-billion naira project and I can't say the exact amount I spent on it on shooting
I financed "Jagun Jagun" using the earnings from "Agbeshinkole." I aimed to avoid seeking funding from financial institutions and individuals. At one point, I faced financial challenges, but I believed in the project's potential and ended up selling my properties.
"My worst nightmare is that I have to be at Jagun Jagun with my next production".
Femi also spoke on how he built the warrior school from scratch.
"We started the warrior school from the ground up. The land posed a challenge as we initially intended to buy it. We reached an agreement and made the payment, but the landowner's children altered their decision. By the time we had constructed half of the school, the owner's children, who had come from Lagos, insisted we halt construction. They were prepared to dismantle our progress, causing a delay of almost a week. We had to involve the police and local leaders, appealing to them. Eventually, we were advised to only film on the property rather than purchasing it."
The post "Everytime, Gbotija! Gbogunmi! I personally think the way you people don't rate Ogundiji calls for alarm"- Femi Adebayo cries out (Video) appeared first on .