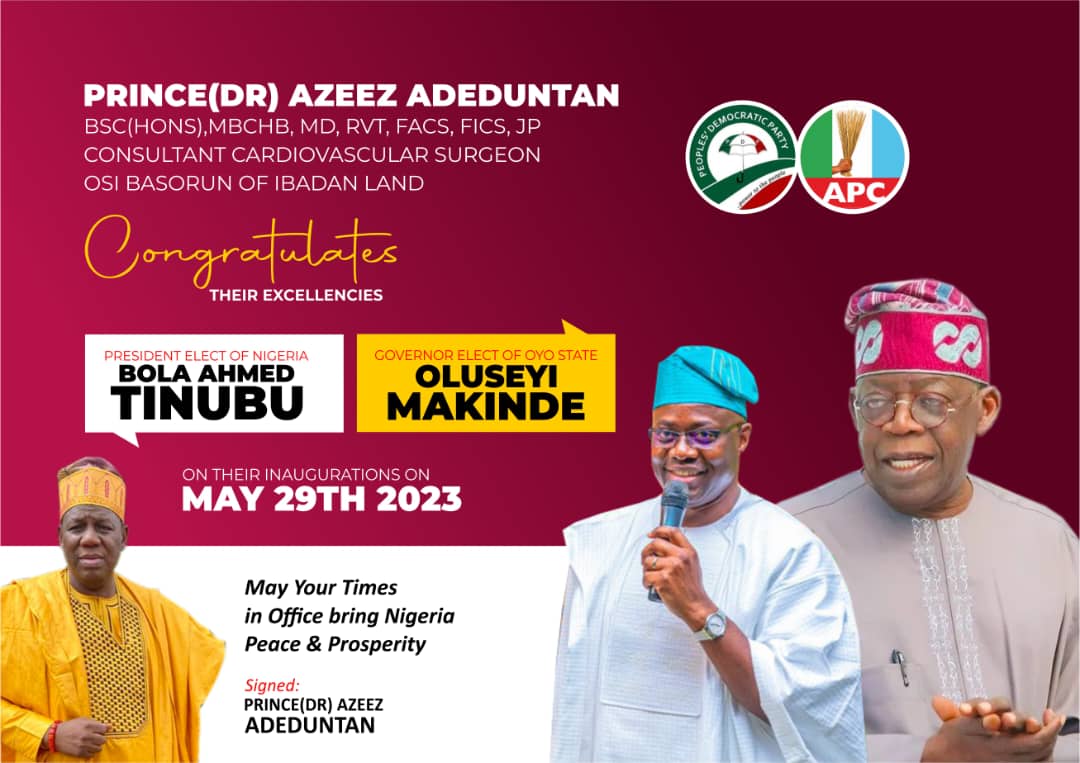 Ekiti Governor Constitutes Committee On Political Appointment
Wednesday April, 2023
The Ekiti State governor, Abiodun Oyebamil has constituted a committee charge with interfacing with APC leaders across the local govt areas in Ekiti State.
The step is an initiative of the governor in ensuring justice, equity and fairness in the even distribution of political appointment.
The Committee on Political Appointment in will visit all the 16 Local Government Area between 13th April, 2023 to 25th April, 2023, to circulate the procedure and criteria for political appointment in the Ekiti state.
The APC Party Chairmen in all the 16 Local Government, the Chairmen in all the 177 wards and Leaders have been invited to the meeting in their various Local Government.
DAY 1.
*Thursday 13th April, 2023*
EKITI EAST… 11am
AIYEKIRE….2pm
*DAY 2*
*14th April, 2023*
EMURE …11am
ISE/ORUN ..2pm
*DAY 3*
*17th April, 2023*
IKERE… 10am
EKITI S/WEST…1pm
*DAY 4*
*18th April, 2023*
EFON… 11am
EKITI WEST…1pm
*DAY 5*
*18th April, 2023*
IJERO….11am
IDO/OSI….1pm
*DAY 6*
*19th April, 2023*
MOBA….11am
ILEJEMEJE…1pm
*DAY 7*
*20th April, 2023*
IKOLE…11am
OYE….1pm
*DAY 8*
*25th April, 2023*
IREPODUN/IFELODUN.. 11am
ADO…1pm