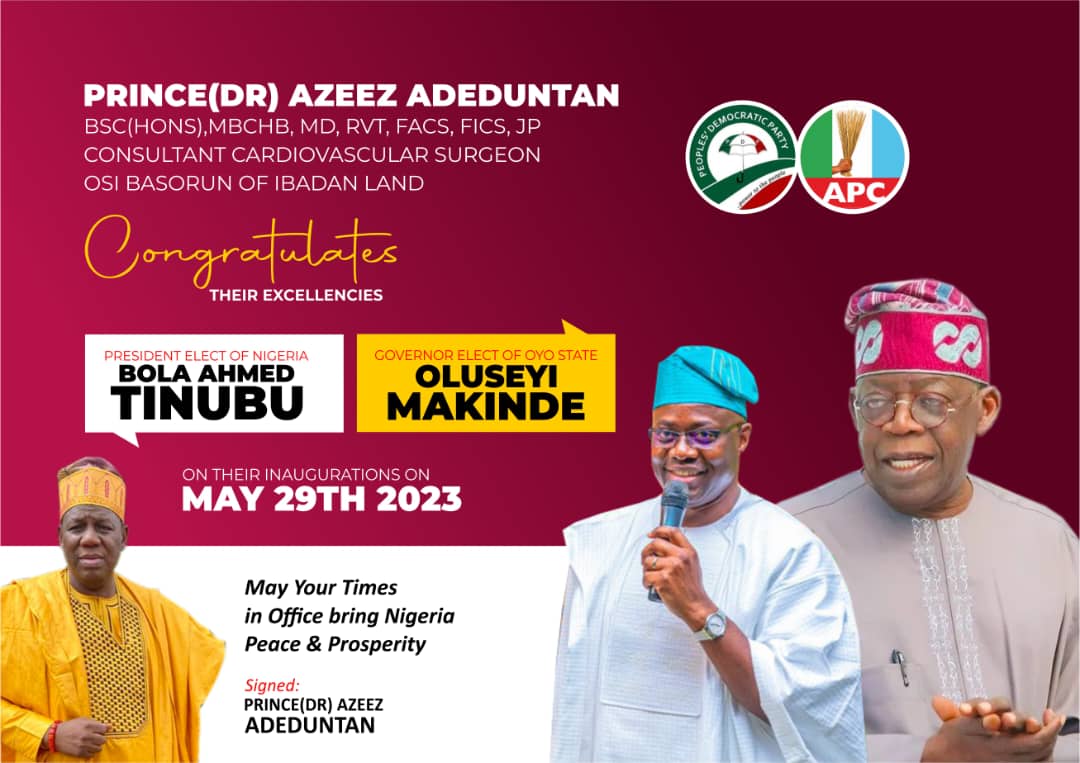 Eid-el-Kabir: Ibarapa North Local Government Chairmanship Aspirant, Siji Ganiyu seek prayers For Oyo State, Ibarapaland
Tuesday June 27, 2023
The Chairmanship Aspirant, Ibarapa North Local Government, Sanitarian Siji Ganiyu has urged Muslims in the state to pray for unity and peaceful co-existence among residents, as they mark this year's Eid-el-Kabir.
Ganiyu in a statement by his media office urged Muslim faithfuls to look beyond the merriment of the period and focus more on praying for peace and harmony, which, according to him, would ensure progress and development of Oyo State, local government and towns around it.
He said, "During this feast, we should ensure that we truly imbibe the virtues of Prophet Ibrahim, who, in obedience to God's directive, almost sacrificed his only son.
"Beyond the sacrifice, we should also not relent in praying for peace, unity and religious tolerance, which are essential to sustaining the glory of our dear pace setter state."
Ganiyu commended the Oyo state Governor, Engr Seyi Makinde for bringing government close to the people of Oyo State especially for people at the grassroot, a good example of Omi Titun Health care initiative which is being taken all across nooks and crannies of the state.
He stated that the people of Oyo state has never had it so good and pray continue good health and strength for the Governor, his wife and members of his family.
He urged the Muslim faithfuls especially in Ibarapaland to continue to pray for those things that would promote the unity of their community , and pray against things that threaten its existence.