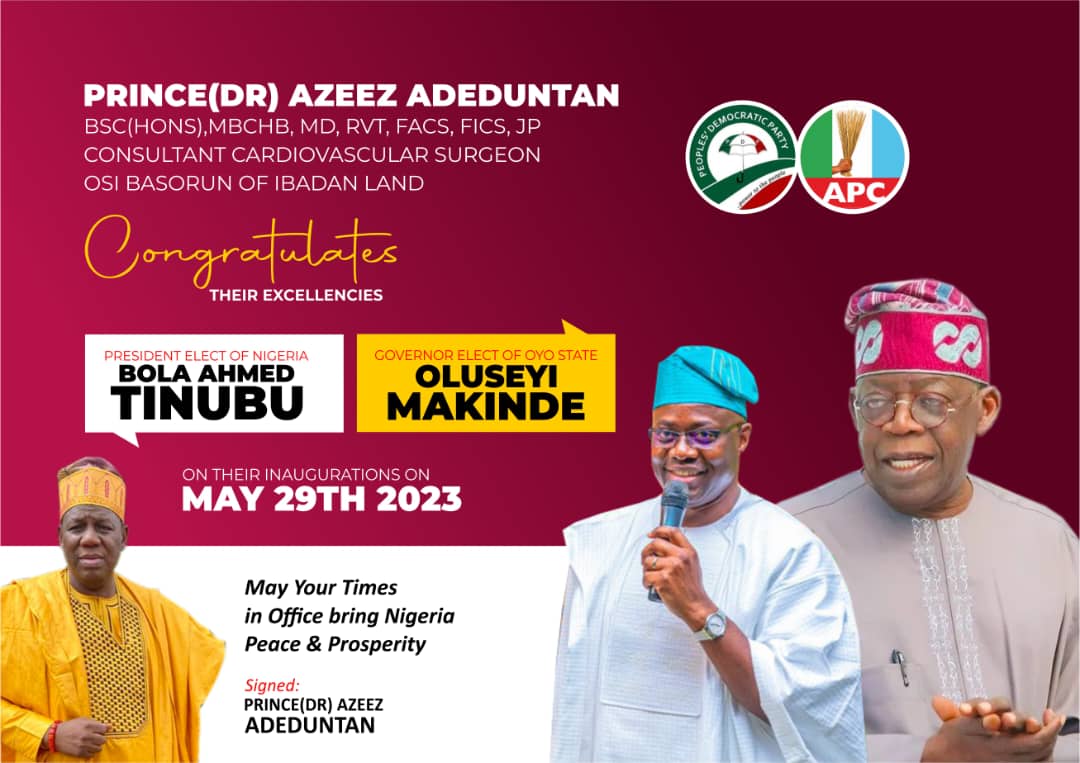 Eid-el-Kabir: Call 615 For Any Security Emergency – Ido Council Boss, Adeojo Urges Residents
Tuesday June 13, 2023
In his bid to complement the efforts of the Executive Governor of Oyo State, His Excellency Governor Seyi Makinde in protecting the lives and properties of the entire populace of Oyo State, most especially during the upcoming Eidel-Kabir festival, the Executive Chairman of Ido Local Government, Hon. Sheriff Aderemi Adeojo has advised all Ido residents and passers-by to always call 615 whenever they noticed any criminal activity or any emergency like fire disaster, flood, accident and others.
"If you see something say something." The Chairman stated.
Hon. Adeojo made this known during a security meeting with security agencies and religious leaders at Ido Local Government Council on Tuesday.
The meeting, according to the chairman, was aimed at finding ways to maintain peace before, during and after the Eidel-Kabir festival.
"My administration will always gives utmost support to all our security agencies." He said.
The Council boss also pleaded with all security agencies to work in synergy to achieve peace and tranquility across the local5 Government Area.
"The collective efforts of our security agencies, religious/community leaders, and residents are paramount in maintaining a peaceful and secured community". The Chairman reiterated.
In his remark, the Executive Vice Chairman, Ido Local Government, who is also the Political Head of Omi Apata LCDA, Hon. Saka Abiona Fashola applauded the security operatives for the good service rendered so far, while charging them to put more efforts during the upcoming Ileya festival and beyond.
These security agencies further expressed their sincere appreciation to the chief security officer of Oyo State, His Excellency Governor Seyi Makinde and Hon. Sheriff Adeojo for their timely supports and assistance which aid their assignments in their various divisions.
Dignitaries in attendance included Hon. Osho Adebayo Michael, the Supervisory Councilor on Security; the Director of Administration and General Services, Mr. Wole Oyelade; the CAN Chairman, the Chief Imam Ido Local Government and top officers from the Police, Civil Defence, DSS, FRSC and SIB among many others.