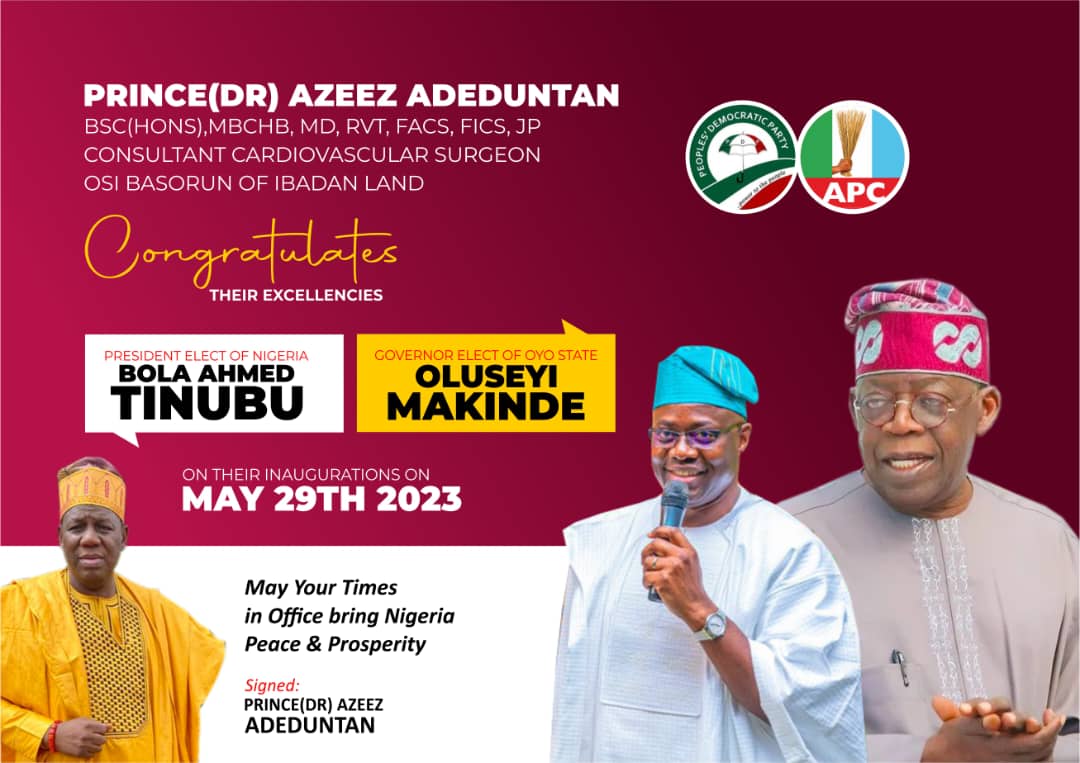 Amidst Violence In Ibarapa North Local Government, Chairmanship Aspirant, Siji Ganiyu Calls For Calm
..advises youths against violence
Friday July 14, 2023
A Chairmanship Aspirant in Ibarapa North Local Government area of Oyo State, Sanitarian Siji Ganiyu has noted with deep concern the protests in some parts of the local government which began on Wednesday.
Sanitarian Ganiyu in a release by his media office on Friday and made available to journalists emphasised for peaceful co-existence among the people of the area.
He frowned at the attitude of some youths in the area who has taken laws into their hands engaging in violence as a result of imposition of Chairmanship Aspirant in the area.
The youths are said to be angry over the imposition of the current Chairman of the local government and long domination of a particular zone of the local government.
Ganiyu, an administrator and immediate past Provost, Oyo State College of Health Science And Technology Eleyele, Ibadan believes there is no need for violence as the leader of the party in the state, Governor Seyi Makinde and other Stalwart of the party are engaging all stakeholders to ensure peace across the state.
"Residents should continue to be law-abiding by shunning any form of incitement by mischief makers and violence by anyone.
Mr. Governor is working with others to ensure that this imposition does not stand or affect electoral chances of PDP in the forthcoming local government election.
Sanitarian Siji Ganiyu also known as "Kalubia" urged residents to continue to support the peace and effective security measures put in place by Governor Makinde across the state and Ibarapa Land especially.