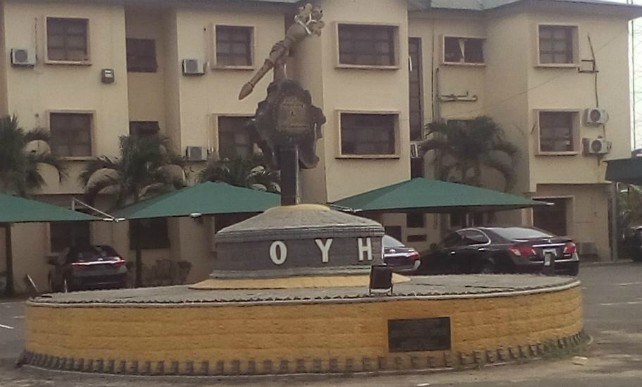 Adedeji Fatimah
The Oyo State House of Assembly has called on urgent need to scrutinise the account of the Oyo State Independent Electora Commission, (OYSIEC ).
The house gave OYSIEC a week to present their relevant document pertaining to May 2018 election.
The motion was moved during the thursday plenary 6th of February 2020 by the Cheif whip of the house, Honorable Akeem Adedibu representing (Iwajowa State constituency).
The motion which has taken a divergent views by Honorable members of the house to deeply investigate properly the OYSIEC activities.
Hon. Adedibu said , administrative heads of Ministries, Departments and Agencies of Government usually take turns to appear before the Honourable House for the annual budget defence session.
He noted that the immediate past budget defence session responses received from OYSEIC officials in respect to the Local Governments elections of May, 2018 conducted by the former Governor Abiola Ajimobi led administration elicited more confusion than clarification.
In furtherance to his statement he said, "OYSEIC was enacted by Oyo State House of Assembly. Consequently, this honourable house is constitutionally empowered to scrutinize the activities of OYSIEC.
"We have given OYSIEC one week ultimatum to furnished the office of the clerk with relevant documents on payment of nonrefundable, payment of nomination form and other relevant documents stipulated in Oyo State Independent Electoral Commission Law, 1999."
Making his contributions before reading out the resolutions on the floor.
In reaction to this Hon. Seyi Adisa (Afijio State Constituency) fraud at the house further investigation on the OYSIEC account, he suggest the house step down the matter since it is still in court and yet to be decided.
the Speaker Oyo State House of Assembly , Hon. Adebo Ogundoyin stressed that the motion should not be considered as a position of any political party, neither is it moved to witch-hunt any individual or group.
Ogundoyin noted that any individual or group may have their opinion and reservation against the May, 2018 LG election that ig fou d guilty will be penalized.
"Some appointed board members of OYSIEC truly have pending court case but I considered it unnecessary to obstruct the investigation of OYSIEC as an agencies of the Oyo State government by the lawmakers.
"We are inviting OYSIEC and its relevant schedule officers to appear before the house on the 18th of February for further clarifications on issues related to the conduct of the election.